Laura Cameron
My career interests are working with children with congenital and acquired developmental and behavioral challenges and their families. I am interested in the intervention and treatment of these kids as it relates to improvements in behavior, social interaction, and academic performance. One specific area of interest to me is the impact of neurotypical peer interaction on social and academic development in kids with developmental disabilities.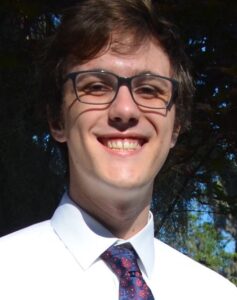 Patrick Cerri
My main research interest is in the field of early intervention, particularly among children with learning or behavioral disabilities. I am especially interested in working in school settings to help children who are struggling to achieve their academic and social goals.
Zoe Perrier
I am interested in providing intervention and support to young children with developmental delays or disabilities. My research interests include the effect of stigma towards individuals with autism spectrum disorder on their education and treatment. My goal is to improve access to early intervention in environments where these services would otherwise not be available.  
Doroteja Rubez
My main interests lay in the realm of atypical childhood experience and its effects on higher cortical functions. Specifically, I am interested in manners in which adverse childhood circumstances affect language development and executive functioning. Additionally, I would like to examine early intervention strategies that could remedy for disadvantageous adaptations of atypical/adverse contexts during early upbringing.