The COSI department celebrated its 75th Anniversary during CWRU's 2015 Homecoming weekend.
Festivities began with a tailgate party and included food, drinks, games and prizes.
After the football game (which we won!) we were joined by many alumni, students, friends, and faculty to continue our celebration at the Cleveland Hearing and Speech Center.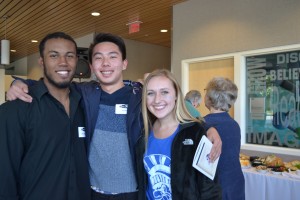 We were honored to have two of of our distinguished alumni, Dr. Celia Hooper and Dr. Alex Johnson, give the keynote lecture.